My name is Nadine Stevens and l have worked at Gray Court Pre-School now for 14 years.
I always knew being a Kindergarten teacher was my passion and purpose and l enjoy sharing all of the important learning that occurs for young children through play and discovery with families through communication tools such as Storypark. When l am not teaching l enjoy music, dancing, walking, reading and catching up with friends. I am a single mother of 3 grown children.
My name is Melinda. I have a Bachelor of Early Childhood Education obtained at Deakin University. I have an absolute passion for working with young children; I love joining children on their learning journey, and believe that they have as much to teach me as I do them. I have been involved in the preschool for many years in various aspects, 2021 being my 7th year in a teaching role. I'm very proud to be a part of the Gray Court community.
My husband Dustin and I have two children Jasmyn and Izaac. We have a dog named Rossi, two cats named Tilly and Ginny, a bearded dragon named Creed and 4 chooks, Ivy, Daisy, Edith and Queenie. We love spending time together in our back yard, and going on camping adventures. We also love playing and watching lots of sport.
Hi, I'm Sarah and I work with both Yellow and Red groups. I have worked in Early Childhood Education since 2008 and started here at Gray Court in 2018. I love meeting new children each year and watching as they grow and develop, supporting them as needed as they become more confident learners, ready for that next stage in life. Outside of work, I have 3 young boys who keep me busy. We enjoy weekend sports, camping trips and swimming. I'm looking forward to our time together at Gray Court Pre-school.
Hi, I'm Laura. I am the 3 year old Early Childhood Teacher at Gray Court Preschool. I have a Bachelor in Education (Early Childhood). I have worked in Early Childhood since 2004 and have been part of the Gray Court Preschool Team since 2019. I have always had a passion for working with children, and have found great enjoyment working with the 3 year olds at the beginning of their learning journey. Getting to support them in their learning and development, through play and exploration and watching them as they grow into confident and capable individuals is the highlight of what I do. When I am not teaching I am busy with 2 girls of my own- Matilda and Amelia. In my free time I enjoy reading books, dancing, watching TV, spending time with family, catching up with friends and going camping.
My name is Amy, I hold a Diploma in Early Childhood and I have been working in the Early Childhood setting for over 23 years. I began working at Gray Court Pre-School in January 2020 although I have had a long affiliation with the Kinder as my children who are now in their teens both attended Gray Court in their kinder years. When a position became available to become an assistant educator at Gray Court I jumped at the chance to join a team of passionate educators. I have always loved the community feel that Gray Court Pre-school has provided. Outside of work I enjoy spending time with my family and being involved in my children's sporting activities.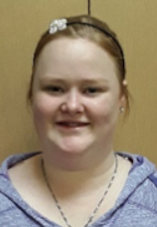 My name is Brooke Davey. I'm a Diploma trained educator and I've been at Gray Court since 2017. I feel very privileged to be a part of such a brilliant team. Working with children brings me so much joy. There's nothing more exciting than getting to know children and seeing them learn and grow. Outside of Gray Court, I enjoy spending time with family, swimming, volunteering, singing, and weight training. I am also a fledgling face painter.